News and Events
Las Vegas Reunion
On May 20-21, 2011, we had a reunion in Las Vegas. Friday, the 20th, we gathered at the The Cliffs at Peace Canyon and on Saturday, the 21st, we were at a penthouse suite at the ARIA. The reunion at the ARIA was hosted by Dante Pepito and his wife Emily. Some members of Class '77 and '79 joined us.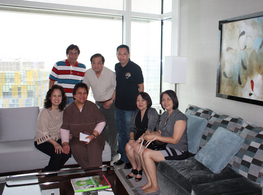 __
_______________________________________________________________________________
CIM Reunion Celebration
American Society of Cebu Institute of Medicine, Inc. and the Jubilarians
cordially invites you to attend the annual reunion
July 11-15, 2012
The Peabody Orlando Hotel
9801 International Drive, Orlando, Florida 32819
Make your hotel resevations now as reserved rooms are limited. Call toll free 1-800-732-2639 or 407-345-4488.
Be sure to mention CEBU INSTITUTE OF MEDICINE ALUMNI when making reservations to receive discounted rate of $189.00/night (Wed.-Sun). Reservations must be made before June 20th, 2012.
Wed., July 11-
Arrival & Welcome Party at Peabody Hotel 7-12 pm (food and dancing, come as you are)
Thurs., July 12- AM 8:00-noon - CME; Afternoon - free time/sports
Thurs., July 12 - 7:00 pm-Midnight - Luau Dinner & Show; Music & dancing
food; Dress elegantly in luau attire.
Fri., July 13 - AM 8:00-12 Noon - CME;
PM Friday: Individual Class Reunions
Venue & Host for CIM Class '78: Oscar & Shirley Bentinganan at
their residence. Come as you are.
Sat., July 14 - 9:00 am-12 Noon - business meeting
Afternoon - free time/sports activities
Evening - Grand Ball, Attire is strictly formal.
Cocktails at 6:30 followed by dinner at 7:00 pm
Sun., July 15 - Bon Voyage for home or China tour
Honorees: Jubilarians for years 25th (1987), 35th (1982), 40th(1972)
and 45th (1967) and saluting the Golden Celebrants for the first time (1962).
Deadline for dues and prepaid functions: June 10, 2012.
Welcome Party, Wed, July 11 ----------$35.00 per person
Luau Dinner & Show, Thurs, July 12 --$80.00 per person
Grand Ball, Sat, July 14 ------------------ $135.00 per person
Membership Dues ------------------------ $100.00
CME ------------------------------------------$250.00
To register and pay for any of the above events, please go to www.asocimai.org and print out the form and send payment by mail.
For further questions please contact: Dominador S. Ong: cell 215-803-3260; home 215-824-2048; email: drdom2646@hotmail.com
2012 REUNION - Orlando, FL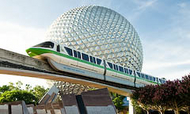 2013 REUNION - San Francisco, CA

________________________________________________________________________________
Cebu Mini-Reunion 2010
Dates:
August 27, 2010 - Casino Español - arranged by Jojo Flordeliz and hosted by Cebu
City classmates
August 29, 2010 - hosted by Ching Fuentes-Yee and husband Arnold at their
residence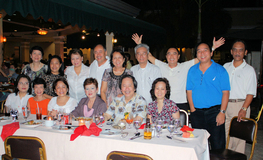 ________________________________________________________________________________
Mini-Reunion

Alta Loma, CA




hosted by: Max & Au-au Soliguen at their residence

July 10, 2011